Hidden Treasures
April 9th & 10th, 2016
Who doesn't love finding hidden treasure?
This month we have lucky finds from three local Sonoma County artists: guests 
Jane Kelly

and

Nansee Greenwitch

 will be showing their irresistible treasures, plus works by 

Mardi Storm

.
Scroll down for details on the 24 artists participating in the Big Art Treasure Hunt + Pie Eyed show next door.
Almost the entire show:
Jane Kelly

Jane makes uplifting whimsy for your home & garden.
With a vast array of color and materials, as in tile, pottery shards, glass, and found objects, along with surface shape, and subject matter, it's a visual and tactile wonderland.

May it brighten your day!


Nansee Greenwitch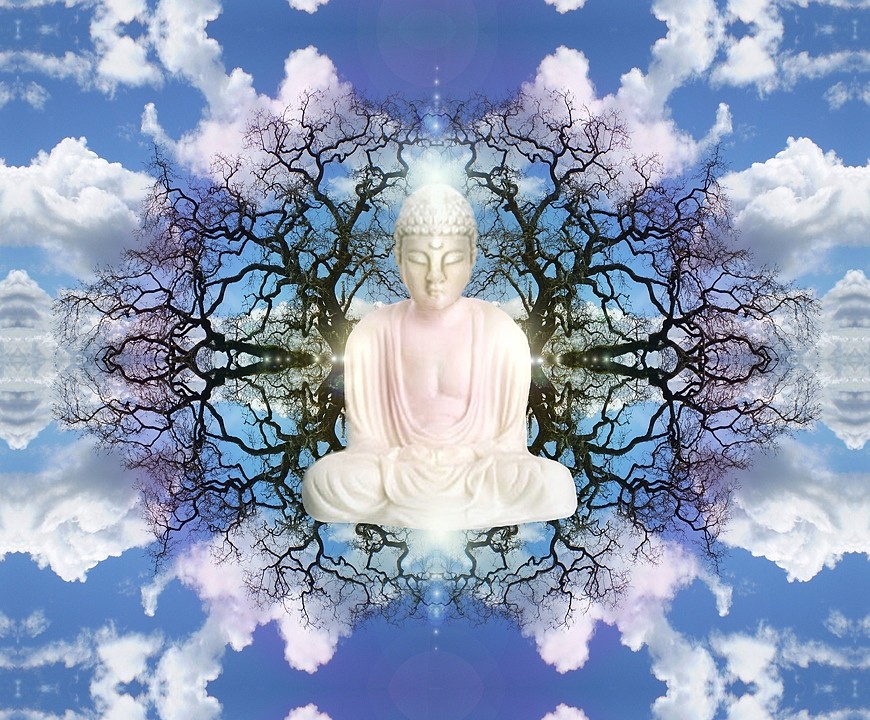 Visionary artist:  these images embody the multidimensional, fractal magic of Nature, where everything is alive and communicating with us.
Her artwork starts out as a photograph and is enhanced digitally into mirror-images.  Then it is printed on paper or canvas and hand-decorated.
The original inspiration came one day as she was taking pictures down from a wall next to a mirror.  She noticed that their reverse image created astonishing symmetry, depth and complexity.  This sparked the creation of artworks that symbolize a perfected existence and a higher level of beauty and harmony.
In some pieces she includes a Buddha figure to honor the connection of the outer landscape with one's inner landscape, which is accessed by contemplation or meditation.
May we all Find our Path, Create Beauty, and Embody Spirit to our highest potential. Blessed be!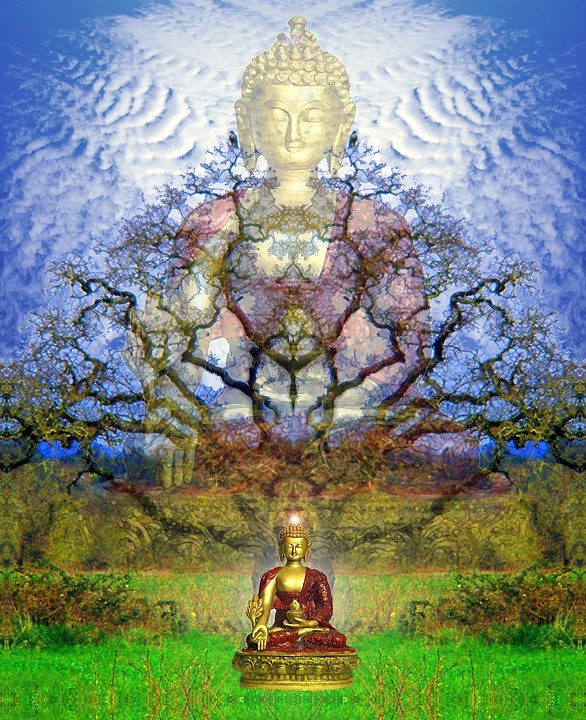 Mardi Storm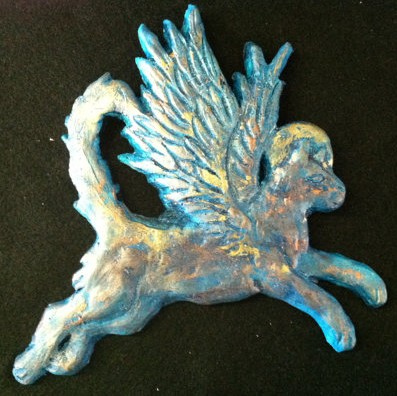 Capturing the essence of the spirit world and animal nature with winged animals, underwater creatures, and mythical beast sculptures.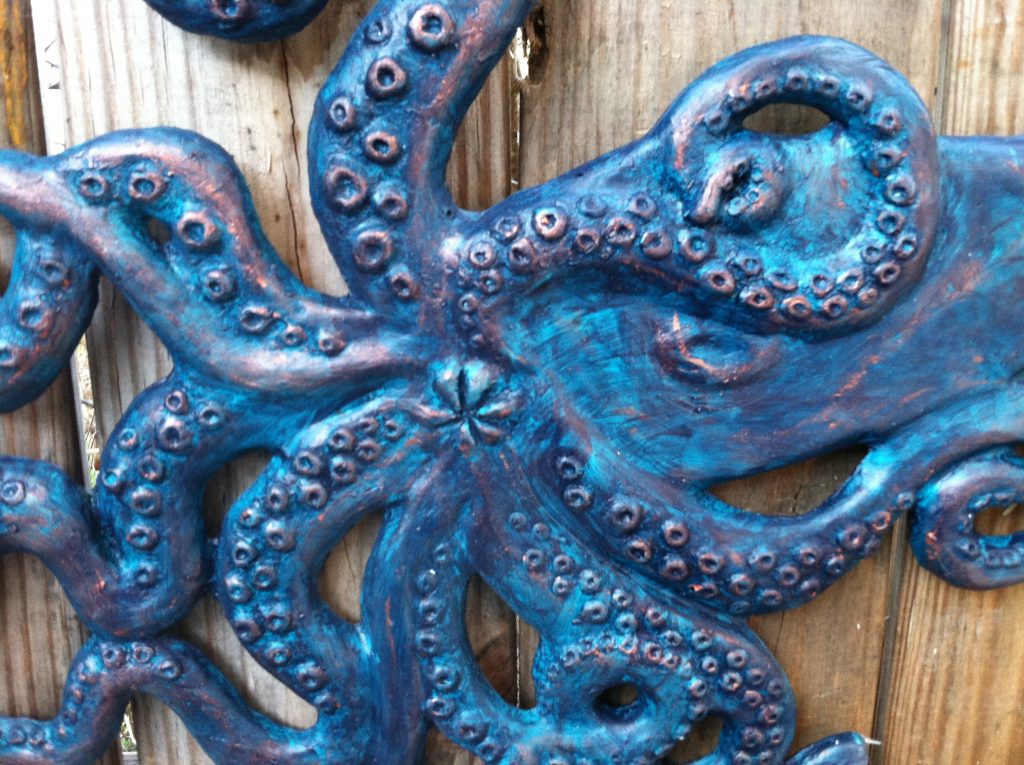 Also showing At the Yellow Duck location:
Pie Eyed presents:  ART + PIE
50 art treasures from 24 participating artists! Between April 1st-9th Lauri Luck will release 5 sets of clues at 8am every other day to help you locate the hidden treasure! They can be anywhere in Sonoma County!
If you find it you get to keep it and of course bring your Treasure with you to show it off at the Treasure Hunt Party on Sunday April 10th, 12-4pm! 
At the party each artist will have more works on display so you will have the opportunity to find another treasure to take home!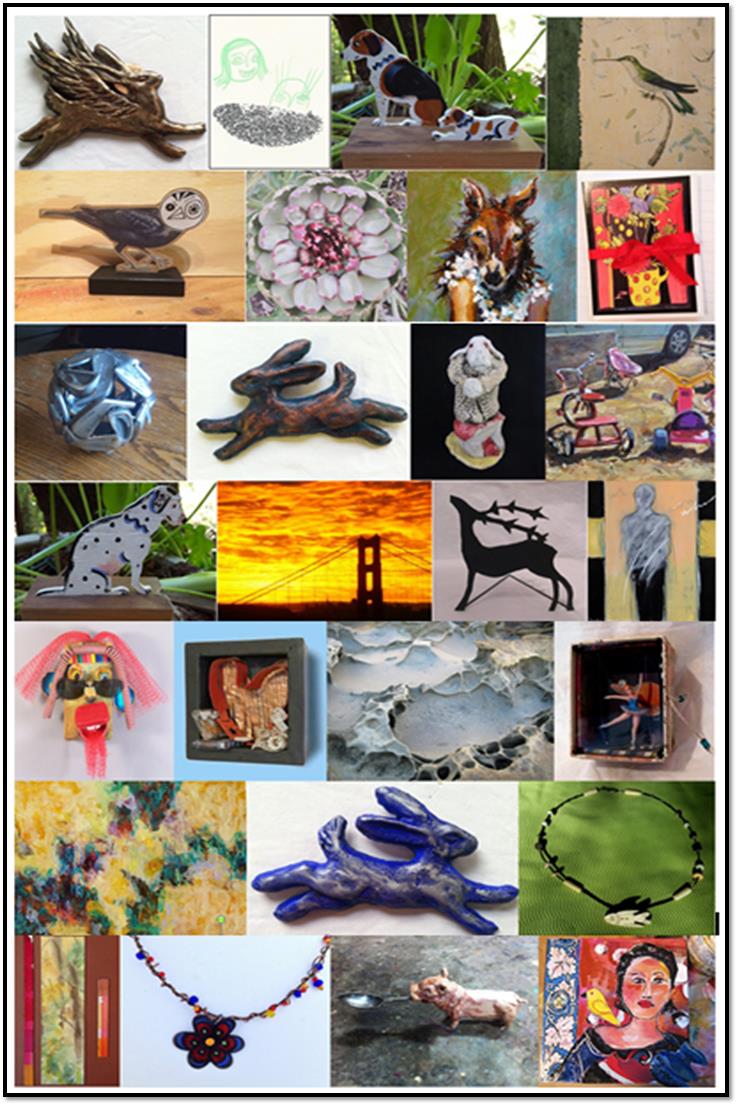 Treasures awaiting your discovery!
Row 1 – Mardi Storm. Grace Levine, Lauri Luck & Jeremy Joan Hews
Row 2 – Joe Szuecs, Rachael Laufer, Carole Watanabe & Elaine Vickery
Row 3 – Costas Schuler, Mardi Storm, Susan Spencer & Ronnie Sampson
Row 4- Lauri Luck, Steve Bryan, Jefferson Howery & Sasha Pepper
Row 5 – 3D Edddy, Susandra Spicer, Robin Beattie & Maris Peach
Row 6 – Nishi Marcus, Mardi Storm & Valetta
Row 7 – Sandy Rubin, Pattie Reilly, Mathilde Amiot & Marylu Downing
~ For the CLUES ~
plus more information check out…
 As if that wasn't enough…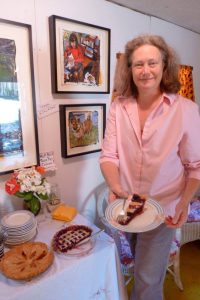 Lauri Luck will be serving up her famous homemade pies in Southern style! Coffee, pie, a comfy sofa, and delightful conversation.
Plus! Karina Nishi's abstract expressionism paintings next door! Always hospitable, always inspiring.
 
All At the Yellow Duck landmark on Hwy 116!
2371 South Gravenstein Highway, Sebastopol, CA 95472
Saturday & Sunday, April 9 & 10, 12-4pm
Come on by!!