March Hare
March 12th & 13th, 2016

For a video preview of the show please click the following image or link. Contact me to inquire availability or to purchase one of the artworks shown:
Rabbits, rabbits, everywhere! Spring has sprung and we're celebrating the ultimate symbol of vitality and prosperity for this time of year – the hare.
Delighted to have joining us from Emeryville, a special guest who has delved deeply into the archetypal energy of rabbit:
Yvette Buigues
200 Hares series. The hare has a rich history in folklore around the world. There are stories that tell of it's courage and fear, its relationship to and use by the moon as a messenger to earth; the hare is associated with the Sun, fertility, the dawn, and even seen as a trickster.
The series "200 Hares" began, for Yvette, as she observed how family members were frozen when faced with their fears. It grew to include her own fears and actions. These hares are contemplative of everyday experiences and endeavors; they question themselves as they begin to face their fears, relationships and routines.  They pray, and realize that they are prey…
"200 Hares" wrestles with darkness as it gives way to light and humor. The pieces weave back and forth provoking the sobriety and joy that is emotional and physical growth.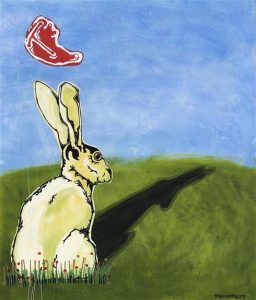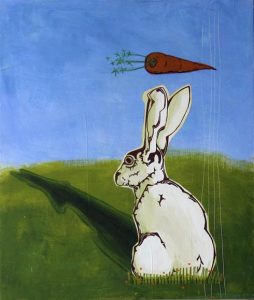 Wait! There's more!
Yvette doesn't only do hares. Some other animals are coming to the party: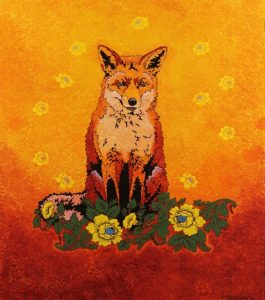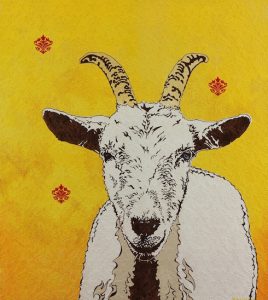 And, Mardi Storm will be showing rabbit sculptural works including wall relief sculpture, and rabbits for adornment of your body! Celebrate spring and take home a rabbit!
Many other mythical creatures will be available too!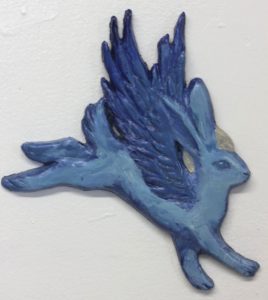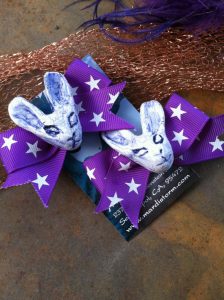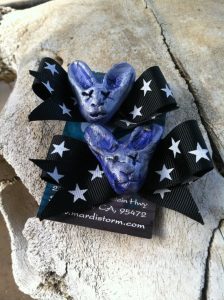 psst! Rumor has it the Easter Bunny is making an appearance!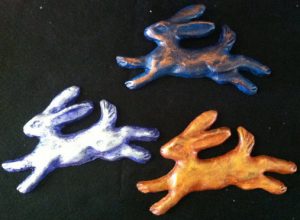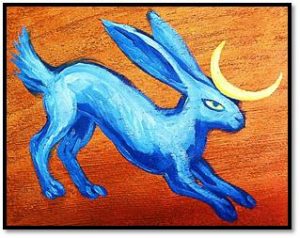 Thank you everyone for coming by and making this a very special first show of the season!! It was a huge hit even with the rain. I look forward to having Yvette back up again sometime. Do sign up for my newsletter to stay in the loop on when she returns. 
A few photos from the show: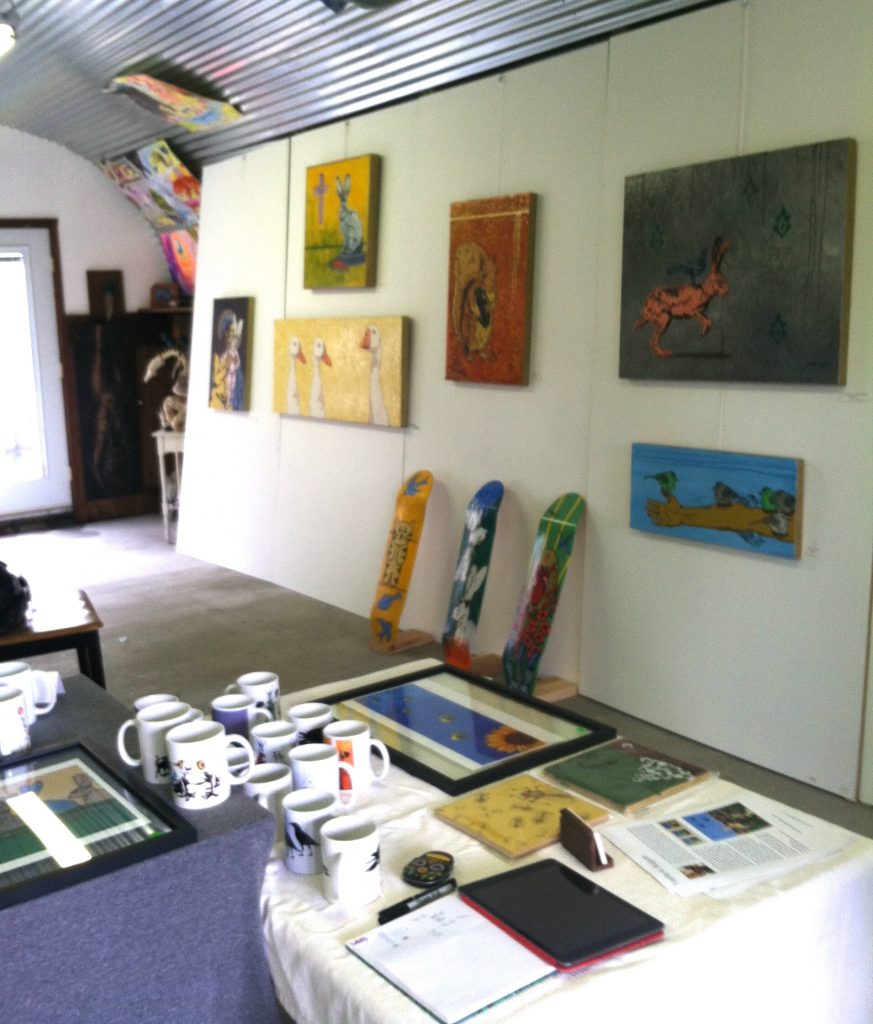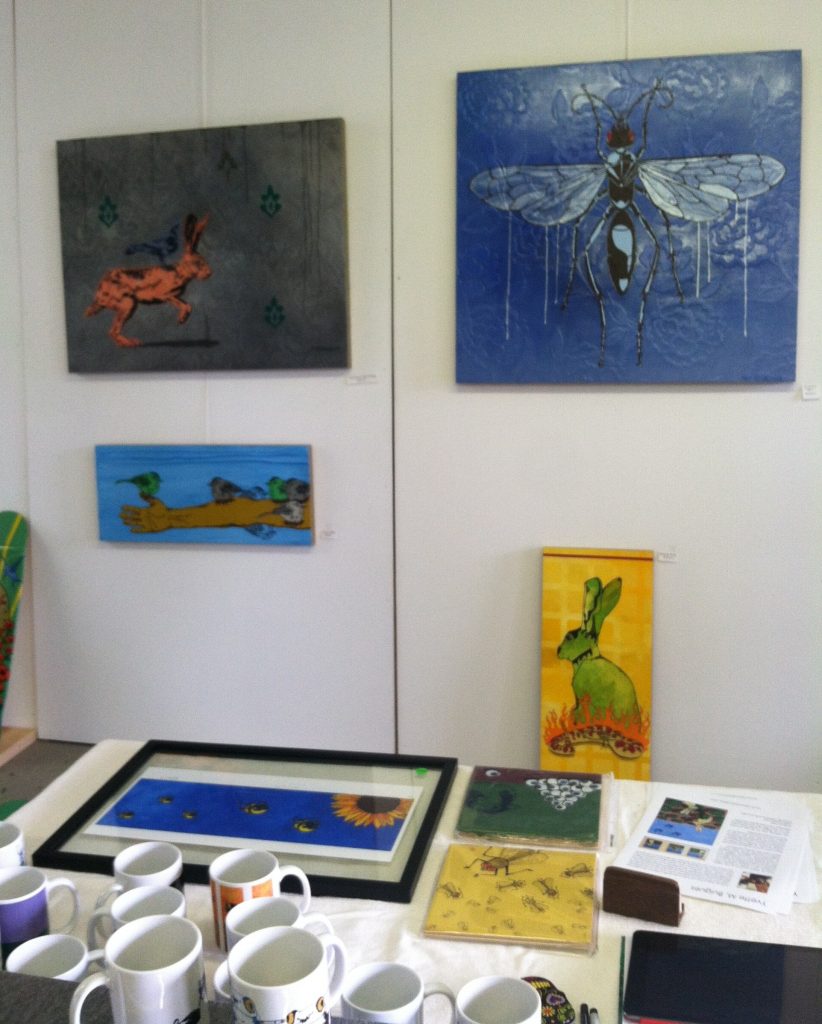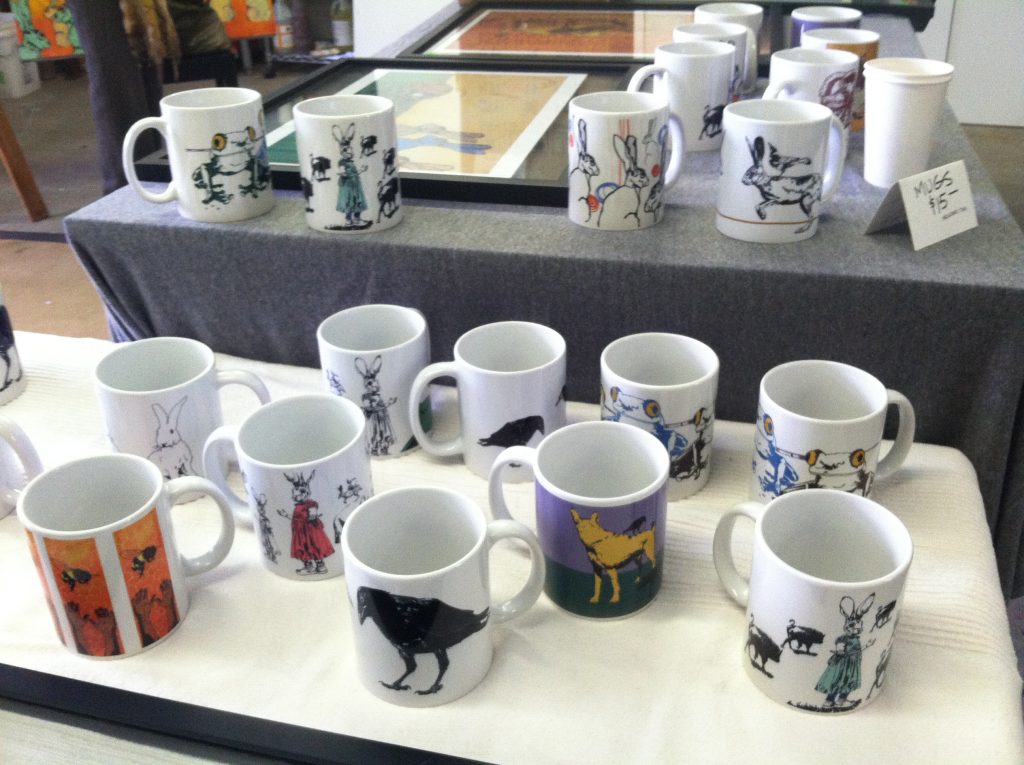 Also showing At the Yellow Duck location:
Pie Eyed presents:  ART + PIE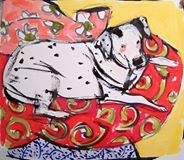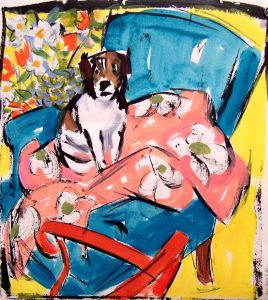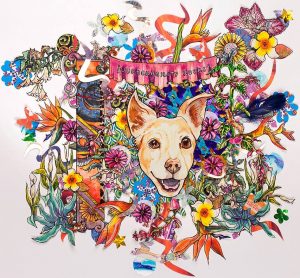 As if art wasn't enough…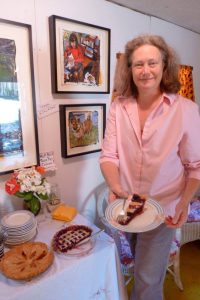 Lauri Luck serving her famous homemade pies in Southern style! Coffee, pie, a comfy sofa, and delightful conversation.
 
All At the Yellow Duck landmark on Hwy 116!
2371 South Gravenstein Highway, Sebastopol, CA 95472
Saturday & Sunday, March 12 & 13, 12-4pm
Come on by!!