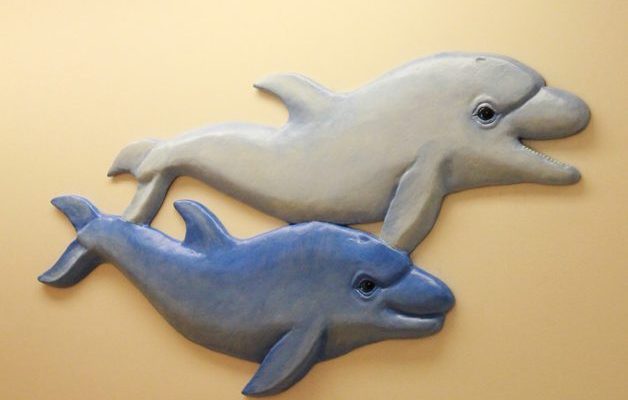 Soothing children in their waiting play room in the John Muir Concord hospital is a [very durable] pod of dolphins: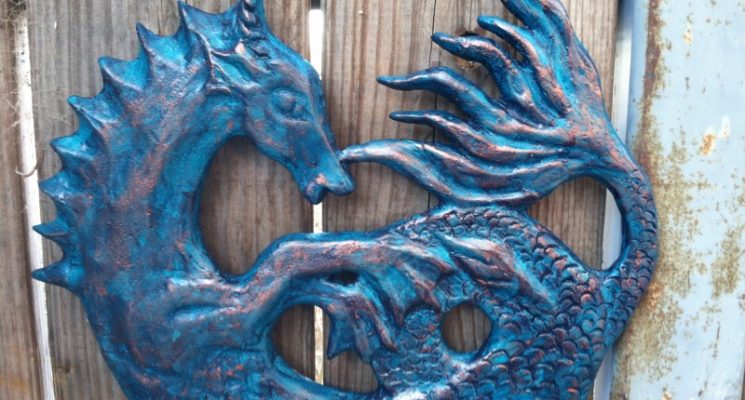 Wonderful creatures, the sea horses. Ride the waves into deep waters. Pulling chariots or dancing in sea foam, these horses have captivated our imaginations for thousands of years. One of the earliest Grecian relics was a seahorse. Hippo is Greek for "horse" and kampos means "sea monster", and its the name I use for these majestic beasts.
These large wall sculptures are perfect alone or combined with Kraken.
Indoor pieces unless specified outdoor as well: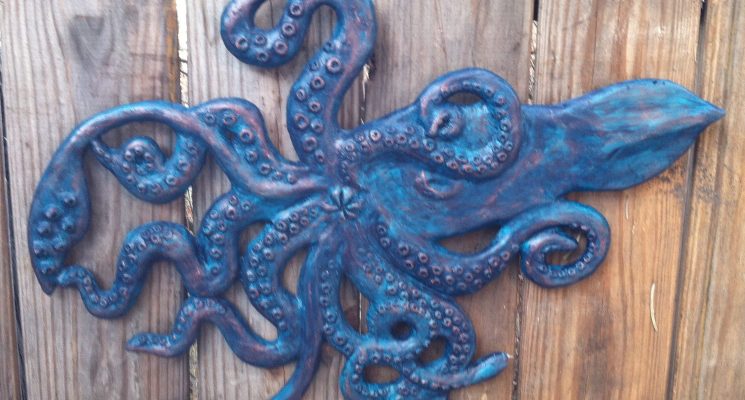 OK, maybe not the whole world, but the ocean…beware oh sailors and seafarers! And snorkelers! These guys are real, and they're big, and they're hungry… best to not let your shadow out of sight, as the old saying goes, "Keep your friends close, and your enemies closer". Be aware always of what lurks under the sea, and let this Kraken add character to your walls. Be aware, stay safe.
For a truly dynamic arrangement, consider a pair- a Kraken and Hippocampus meeting in the high seas!