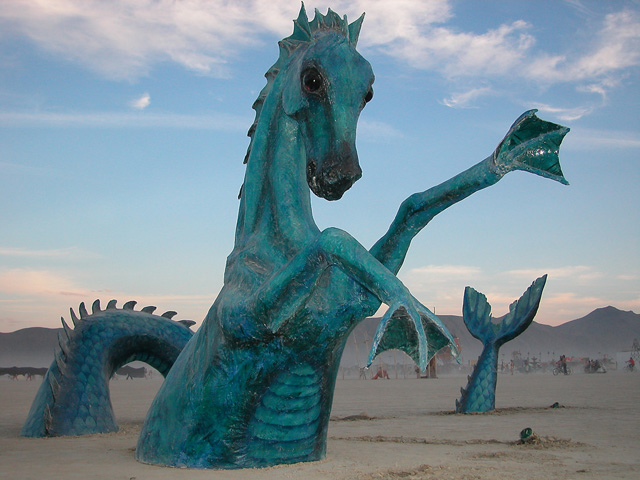 I am looking for a place to loan the Hippocampus and Unicorn where it can be enjoyed by people. Both pieces are also for sale.
For the Hippocampus  (Seahorse) it needs a protected space – an office lobby will work, a vineyard tasting room, an event space, a covered patio in a semi-public area.
For the Unicorn (Twilight Anima Rising) outdoors is just fine, a spacious garden setting, field, or lawn is ideal.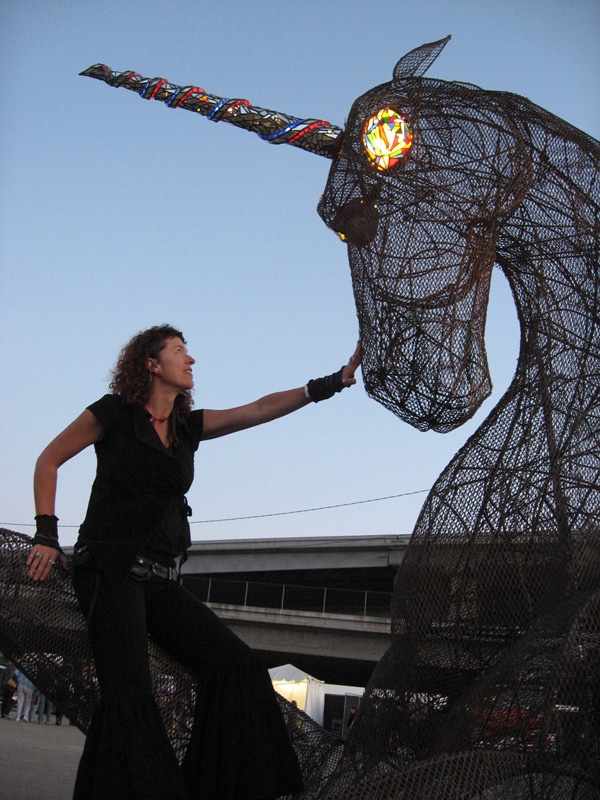 These art works have been on display and enjoyed by people in such places as Google Headquarters in Mountain View, Burning Man Headquarters in San Francisco, Russian River Vineyards & Corks Restaurant, Manzanita Restaurant, Treasure Island Music Festival, and more.
Seems silly to put them into storage or on my land where no one will see them. I'd appreciate your help connecting them with a new temporary or permanent (they're for sale) place where they can be enjoyed.
Thank you!
Contact me through this website or call 415-515-7995.
ps. Also looking for a safe display space for one of my earlier works, a paper mache horse head that hangs on the wall. Also taking offers. Being an artist requires way too much storage!
Thank you.